Hi, fashionistas!
Part 2 of the Back to School Style Guide! I'm so excited for this part, too! Let's get started!
1. Preppy items are classic and have a cool vibe! I love wearing this style when I'm ready for a change from boho or edgy clothes.
Click of this picture, you'll be taken to my preppy chictopia.com post.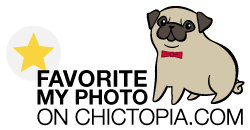 Sweater: Abercrombie and Fitch, Skirt: Abercrombie and Fitch, Earrings: Consignment, Ring: Lucky Brand, Heels: Me Too
Abercrombie and Fitch and Hollister Co are definite shops for preppy and classic items such as: boot socks with velvet bows, classic sweaters, lace skirts and plaid button-downs. Classic things never go out of style and preppy is always in, so why not?
2. Girly accessories with an edge are so in style this fall! I'm loving this trend, because you can have two styles in one! I also like to call this trend: "tough and tender". Pretty sweet, huh? Here is a collage of photos from my Instagram (@theteenrunway):
3. Leather or vegan leather motorcycle jackets are so 'in'! I love the edge they give to your looks. So cool and so chic. Love it!
Well, fashionistas, that's all until Part 3! Yes, there will be a part 3! I'm so excited for you all to read it! Thank you, fashionistas, for being such great supporters of my blog! I love you guys!
xx,
Lauren